San Diego has historically been one of the most expensive cities to buy a house in the US. There are many reasons for it, and we are going to discuss them, but mainly we want to present you some options on how to apply for affordable housing in San Diego.
If you live or work in San Diego, you're qualified to apply for the programs run by the San Diego Housing Commission (SDHC) that helps very low-income families acquire a house in the city.
So let's discuss how to apply for these programs, their guidelines and the eligibility rules, and later expand a little about the cost of housing in San Diego.
Applying for Affordable Housing in San Diego
All the applications can be done in the SDHC website.
There you can find several programs for specific situations, like the Housing Choice Voucher Program and Rental Assistance Communities.
Each program has specific eligibility rules, but all of them are based on something called Area Median Income (AMI). This is a rate that takes into consideration the average income on the specific area and determines the income level of a family based on how much said family earns per year.
In the case of San Diego, the guidelines are as following:
Family Size
50% of AMI
(Very-Low Income)
60% of AMI
(Low Income)
80% of AMI
(Moderate Income)
100% of AMI
(Moderate Income)
120% of AMI
(Moderate Income)
1
$31,850
$38,220
$50,950
$55,500
$66,600
2
$36,400
$43,680
$58,200
$63,450
$76,100
3
$40,950
$49,140
$65,500
$71,350
$85,650
4
$45,450
$54,540
$72,750
$79,300
$95,150
5
$49,100
$58,920
$78,600
$85,650
$102,750
6
$52,750
$63,300
$84,400
$92,000
$110,350
7
$56,400
$67,680
$90,250
$98,350
$118,000
8
$60,000
$72,000
$96,050
$104,700
$125,600
To qualify in most programs, applicants must be a very low-income family or a single person who is a senior citizen (62 or older), disabled, a U.S. veteran, or homeless person with a disability.
Using it as an example, the Housing Choice Voucher Program provides rent subsidies to lower-income applicants, as well as special needs households. The subsidies range from 30% to 40% of the monthly household income.
To qualify, the household annual gross income must be at or below 80% of San Diego's AMI.
There are several other programs you can apply for, and we recommend you check the complete guide on this document provided by the SDHC.
Cost of Housing in San Diego
So why San Diego has one of the most expensive real estate markets in the country? Well, that is a situation that has been extending for years.
Ever since its foundation, San Diego has been highly sought after by many people, due to the high quality of life in the city. A combination of good climate, job opportunities and social lifestyle was what attracted people in the beginning.
To ensure this quality of life endures and keeps growing as the population grows, several development strategies and safety measures were put in place. Most of these strategies involve careful planning of housing development and thorough study of environmental impact.
Also, being a coastal city, space to develop was always limited. A combination of these factors, throughout the years, has creates an unbalance in the supply and demand of housing in the area.
With few houses available, but people still wanting to move in to the city, the prices spiked.
That situation hasn't changed. These safety developmental measures are still in place, which maintain the quality of life in the city. Housing inventory is still low, so the prices keep going up in the area.
Will House Prices Drop in San Diego?
If you're waiting for prices to drop in San Diego, we have some bad news for you.
While there are specific moments in the year when there is an influx of new houses available, usually around August and September, prices are not expected to drop so soon.
With many options on how to apply for affordable housing in San Diego, the quicker you start looking, the sooner you'll find something that fits your budget.
If you're one of the lucky ones who can invest in buying a house in San Diego, that is considered to be a very safe investment, since there's no end in sight to when prices will stop going up.
Living in San Diego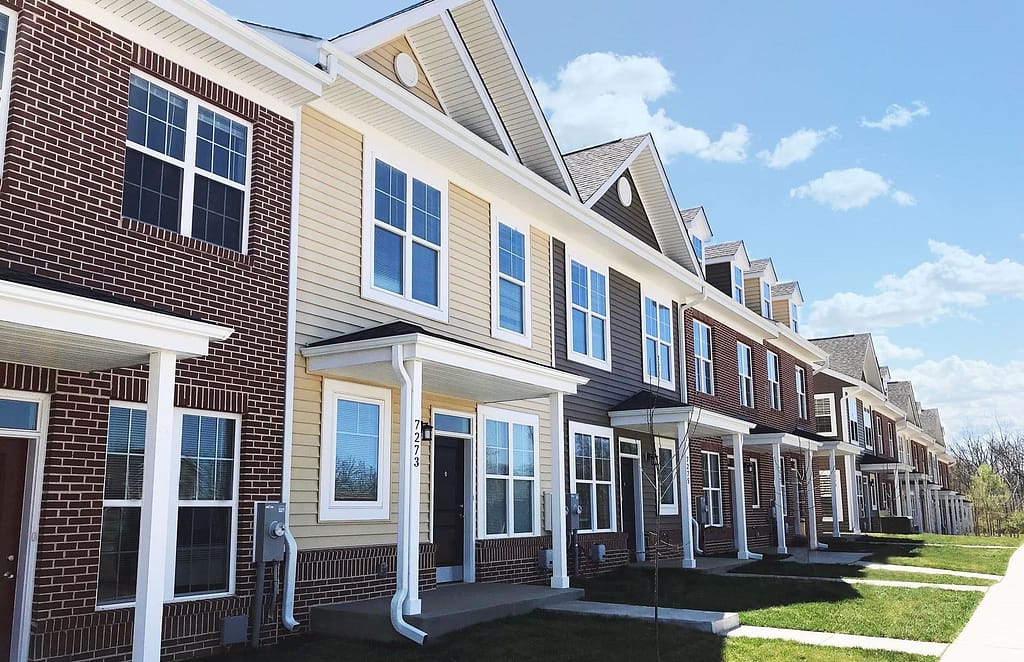 Overall, San Diego keeps being a very good place to live. This is due to the controlled growth and development of the city.
In one hand, it keeps the quality of life high, which makes people still wanting to move in. On the other hand, it slows housing development, which keeps inventory low and prices high.
If you need help finding affordable housing options in San Diego, we here at The Real Estate Jedi can help you.
During our combined 20 years of experience, we have helped many happy customers locate the house of their dreams, and we would be happy to include you on that list.
So don't waste any more time and give us a call or text us right now at (619) 431-4133. We would be happy to hear from you.