A beach house. How many people dream of having one? It is easily one of the most sought after properties one can aim for. So how much is a beach house in San Diego?
A beach house as a vacation house can be a tremendous investment long term wise. It can be rented for a good income stream, as well as being your vacation spot and possible retirement place.
There are many economical aspects involving having a beach house aside from simply buying one. So let's discuss prices of beach houses around San Diego and expand on all the aspects involved in having one.
Cost of a Beach House in San Diego
Prices can greatly vary depending on the type of house and, of course, the proximity to the ocean.
A simple house, close to about 4 blocks of the beach but not exactly on it, can cost something as low as $900,000. Apartments can go for even half that price.
As the size of the house, as well as the proximity to the beach increases, prices start to increase.
On average, beach houses in San Diego cost about $1,902 per square foot, with medium listed prices of $4,500,000.
Most average options will be between $1,500,000 and $2,500,000. What brings the medium listed prices up are the real mansions and villas available. Those can go as high as $20,000,000.
The best course of action, as always, is to find a realtor that you trust, explain what do you envision to buy, and start looking.
Economics of Owning a Beach House
Beach houses are naturally more expensive than regular houses upfront. Remember that mortgages will usually require a down payment of about 20% of its value.
Also, the closer to the beach, the more you will spend on maintenance and insurance.
And the insurance on a beach house is several times more expensive than on a regular house. This is mainly due to the flood insurance, with is often times mandatory.
Insurance of beach houses in the San Diego area usually stay in the $10,000 yearly premium price range.
Maintenance costs will greatly vary depending on the use of the house, so let's talk about that in separate sections.
Primary Residence
If you plan to buy the house and make it your primary residence, you'll only have to worry about regular maintenance costs, nothing too different from a regular house.
Simple maintenance aspects, like painting, roof maintenance and pest control, are not especially more expensive, unless you are very close to the beach.
And by very close, we mean you can see the ocean through your window. In that proximity, the sea air can make things a bit more difficult, and this is an aspect most people don't talk about enough.
For starters, moisture is way more prominent. Moisture build-up can happen faster on the sides and the roof, which can cause mold accumulation. Regular power washing cleaning is key to prevent that.
Salt water and sand can also greatly affect the exterior of your house if you are really close to the beach. They will, in time, make your painting to fade way, leaving scratchy patches.
It is important to use the right kind of paint, as well as the help of a good sealer. Still, the effects will happen in time, so regular maintenance is required.
Rental Place
If you plan to invest in a beach house as a vacation spot and using it a rental place throughout the year, there are even more important aspects to consider.
Aside from all the aspects mentioned above, which are all responsibility of the owner of the house, you have legal fees and marketing and advertising to take care.
Sometimes it can be complicated to deal with tenants, and you must be ready to settle eventual disputes.
Other than that, you must be ready to make any repair at a moment's notice, so it is a good idea to have a close relationship to a handyman around the area and keep it on retainer.
A common practice with is to hire a property manager, who can take care of all those details for you. They keep an eye on things, make leases, takes care of marketing during rental season. Property managers charge about 10% or collected rent.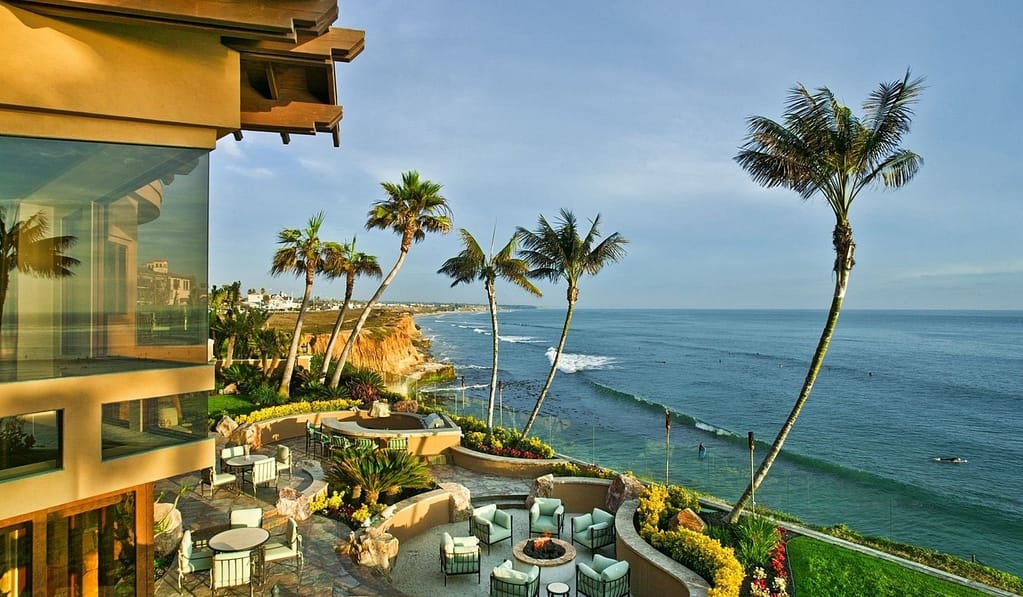 Buying a Beach House in San Diego
If you are interested in acquiring a beach house in San Diego, as we mentioned above, the best course of action is to find a realtor to help you.
We here at the Real State Jedi have helped many people acquire the house of their dreams. We have plenty of experience in the area and can present you with the best possible deals around.
The team founded by Jed and Jamile, that combined have 14 years of experience in the real state market, is trained to help you.
Give us a call or text us anytime at (619) 431-4133. We would be happy to hear from you and help you find the perfect home.